31.12.2020 - PF 2021
This year was very calm. Many events were canceled due to the corona virus and my motherly duties as we welcomed the most amazing being in the world - our daughter Ina. Only a couple of shows were eventually organised and our breedings were presented there. Above all we could see our youngest generation "D". All of them look very promising and some of them already made first steps towards their breeding licence. Seven of our breedings met at show in Slavkov. We also have several new dogs with their hunting licence. This year Black Jack worked the hardest, but also Belgian Praline and Delly Daisy Rain passes hunting tests. We had no puppies this year, but our breedings Agar Akimbo and Almost Picasso became proud fathers in other kennels. Our teenager Aron was trained for the basic hunting tests by Roman and we are looking forward to work with Aron further.
Good luck to all!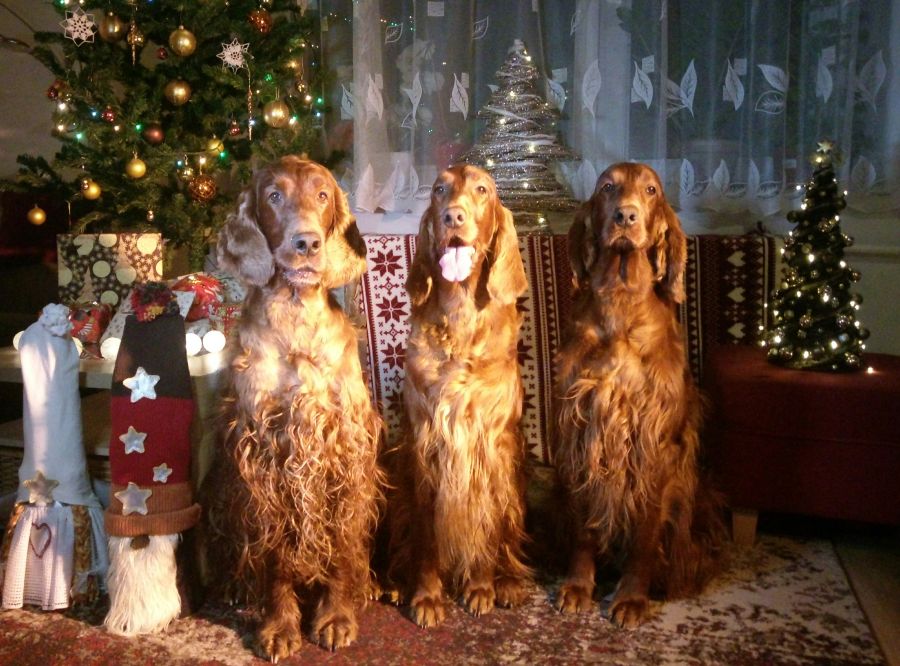 11.10.2020 - ARNO PASSED ZV (TAN)
Arno passed the tests and also recieved CACT.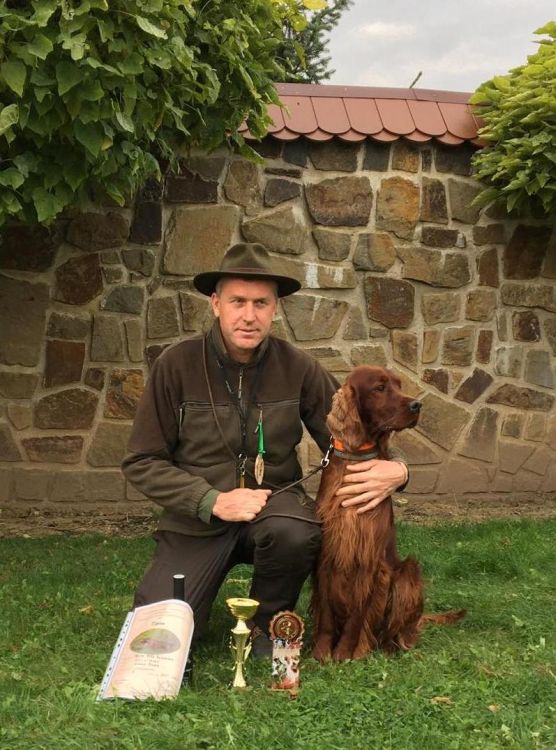 3.10.2020 - IDS ČESKÉ BUDĚJOVICE
Second and also the last show we went to this year was international show in Ceske Budejovice judged by Mr. Miroslav Václavík.
Aaron Arno Redweed - V1, CAJC a BOJ.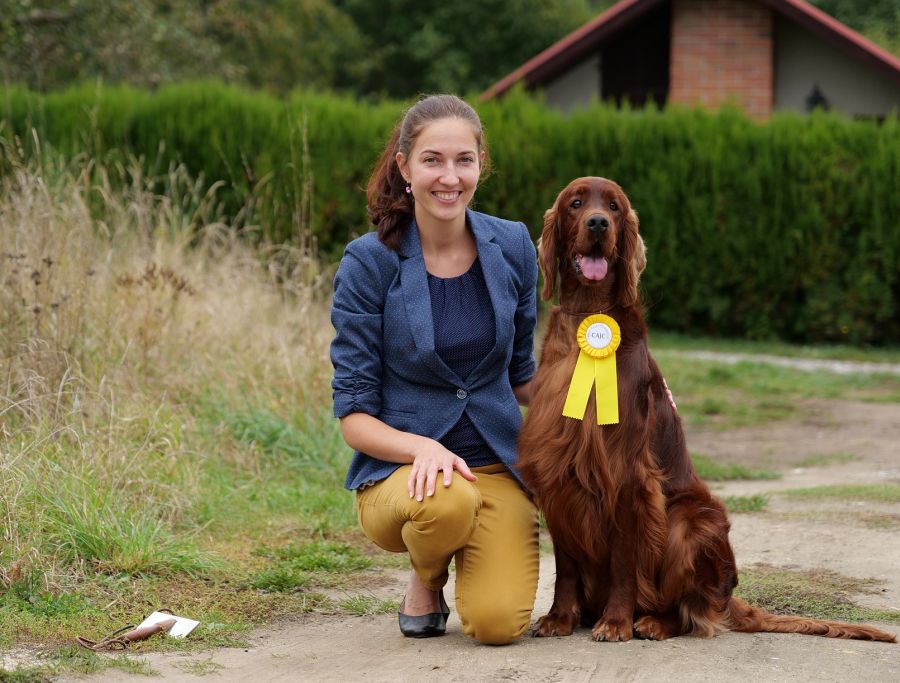 13.9.2020 - WE HAVE ANOTHER "LUP" IN FAMILY
Great news came from owners of Belgian Praline Daisy Rain alias Meggie, who passed Autumn tests in 1st merit!
We are proud to have another "LUP" (official hunting dog licence) in our family. She is third from the litter who has the licence.
Congratulations to her owner!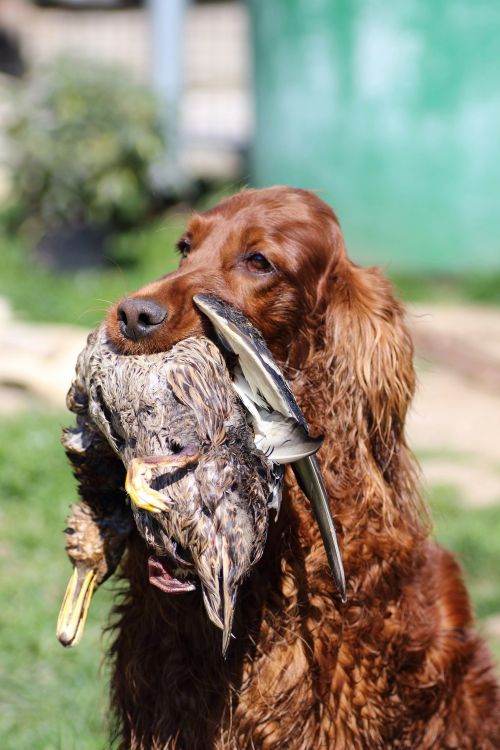 12.9.2020 - DUCKS MARTINICE
In September we again took our dogs to hunts in Martinice. Daisy was unfortunately on heat, so we at least took her clever children - Betty a Maggi. We took also Arno with us, who surprised us very much!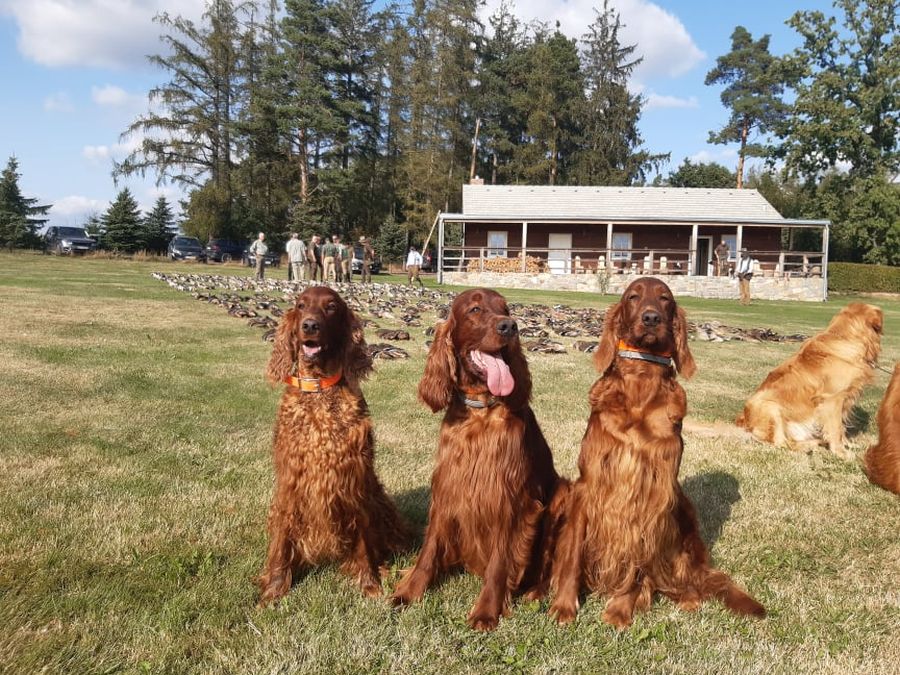 12.9.2020 - NDS BRNO
One of the few shows which was not canceled this year.

Daiquiri (intermediate cl.) - Exc.1, CAC, National Winner, BOS, Czech Champion begun
Damien (intermediate cl.) - Exc.2/2
10.9.2020 - GREAT NEWS FROM OUR "Ds"
Daiquiri "Kira" and Damien have both HD - A!
Thank you to the owners Lucie and Petra. Congratulations! I am again being a proud breeder.
22.8.2020 - DELLY PASSED ZV (TAN)
Delly and Veča passed in 1st merit (201/4 points).
Fingers crossed for other tests to follow!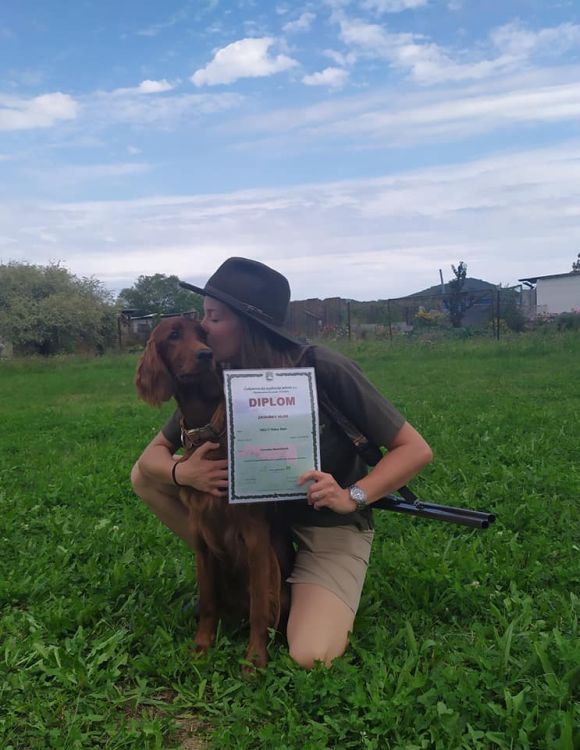 16.8.2020 - CLUB SHOW SLAVKOV
Damien DR (intermediate cl.) - Exc.2/3 res. CAC
Black Jack DR (working cl.) - Exc.2/4 res. CAC
Agar Akimbo DR (working cl.) Exc.3/4
Dorianne DR (intermediate cl.) - Exc.4/7
Diana DR (intermediate cl.) - Exc./7
Daiquiri DR (intermediate cl.) - Exc./7
Delly DR (intermediate cl.) - VG/7
Aaron Arno Redweed (junior cl.) - Exc.1/7 CAJC, BOJ, JBIS!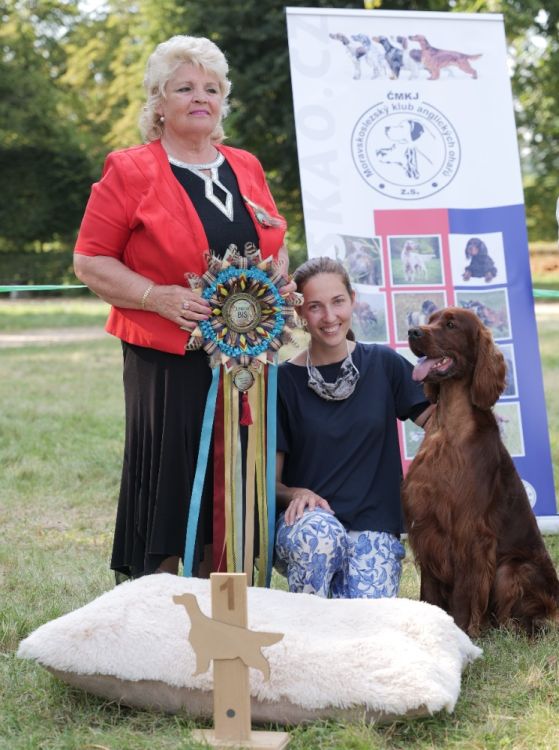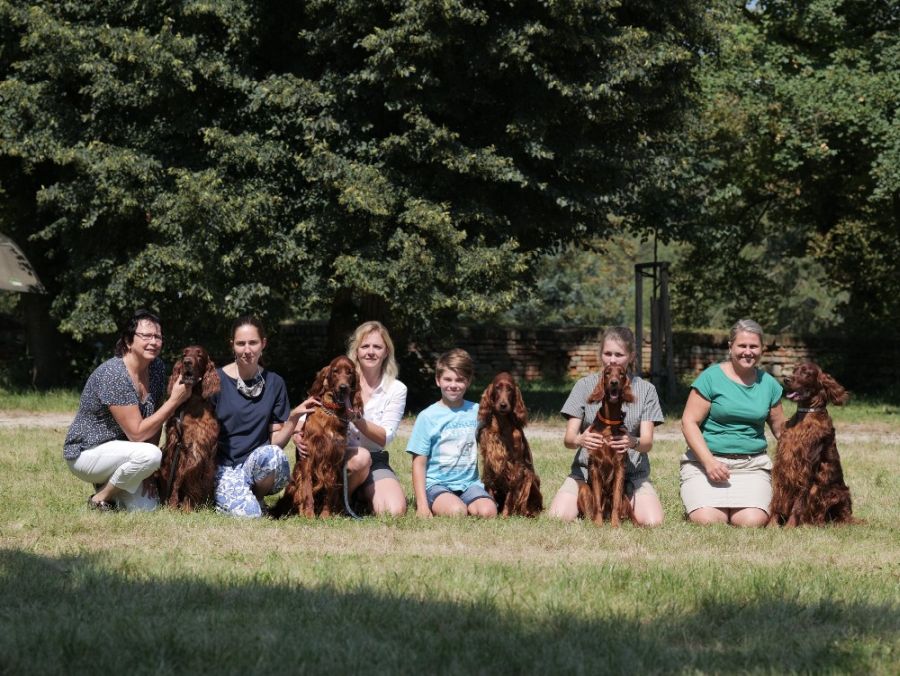 15.8.2020 - AUGUST VISITS
Dorka and her owners made a quick stop at our place to say hello. She is growing up into a lovely girl and she has owners who adore her to the moon and back! On Saturday Carisma and Campari visited us to have their grooming time. They both have lovely characters.
Here are some photos we managed during the bussy weekend.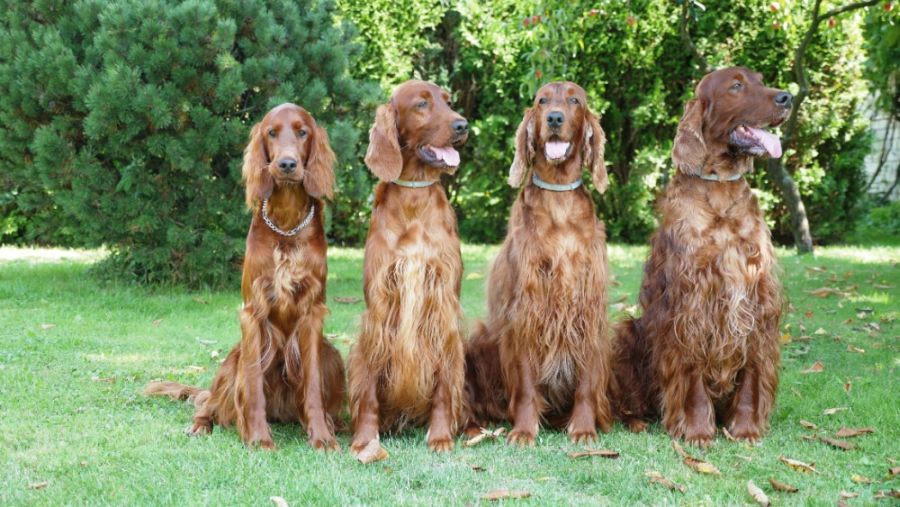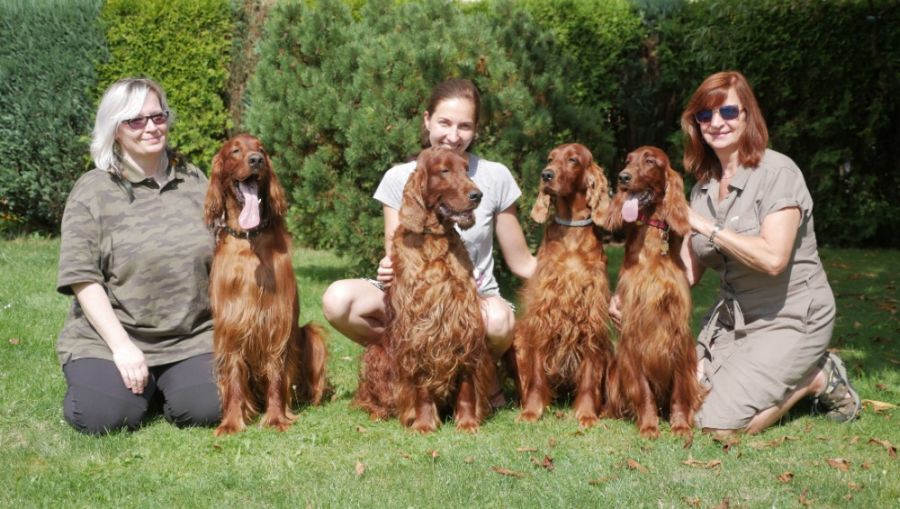 1.8.2020 - ANDY AGAIN ROCKS
Black Jack "Andy" and his owner Láďa passed also forests tests - 232/4 points.
It is indeed not easy to train setter for these kind of tests. An amazing job, boys!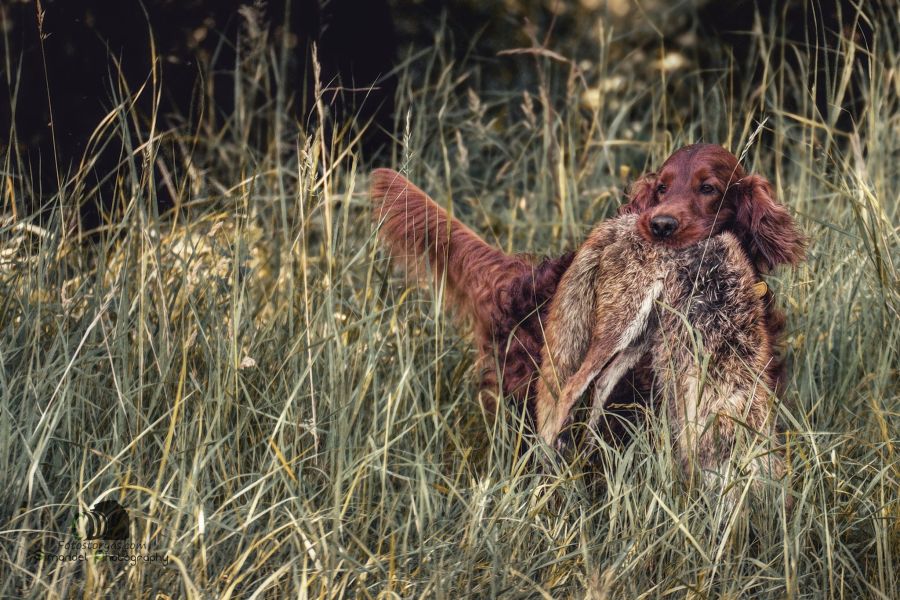 18.7. 2020 - ANDY PAS WATER TESTS
Black Jack Daisy Rain "Andy" together with his owner Láďa did not spent time during the corona lockdown and their work brought fruits: 1st prize and 95 points!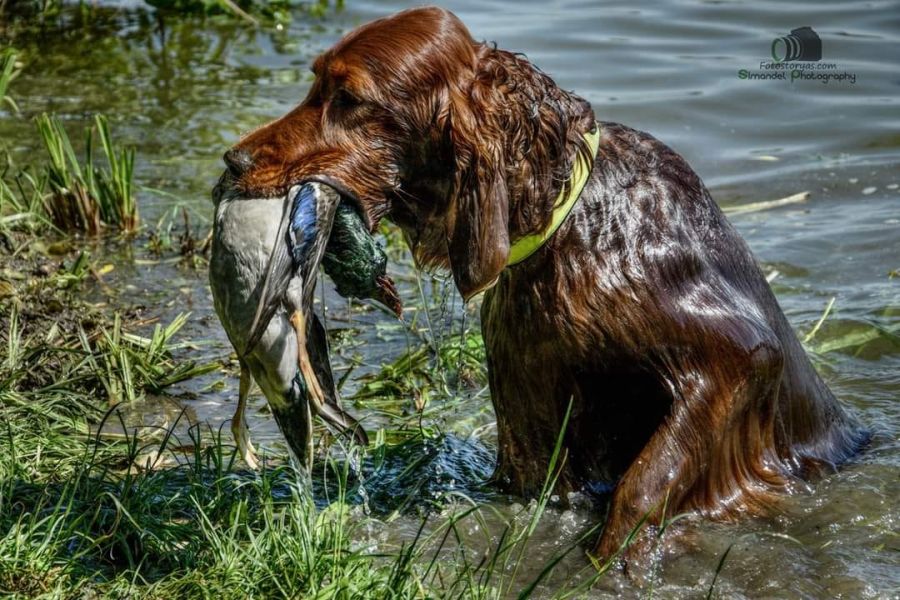 25.6. 2020 - DOR WOULD CELEBRATE 16th BIRTHDAY
It is already more then one year since Dor left us forever. It would have been his birthday today and so we cherish the momeries of the wonderful soulmate he was! Aron took his duties as a companion of my parents. They are by no means bored with him.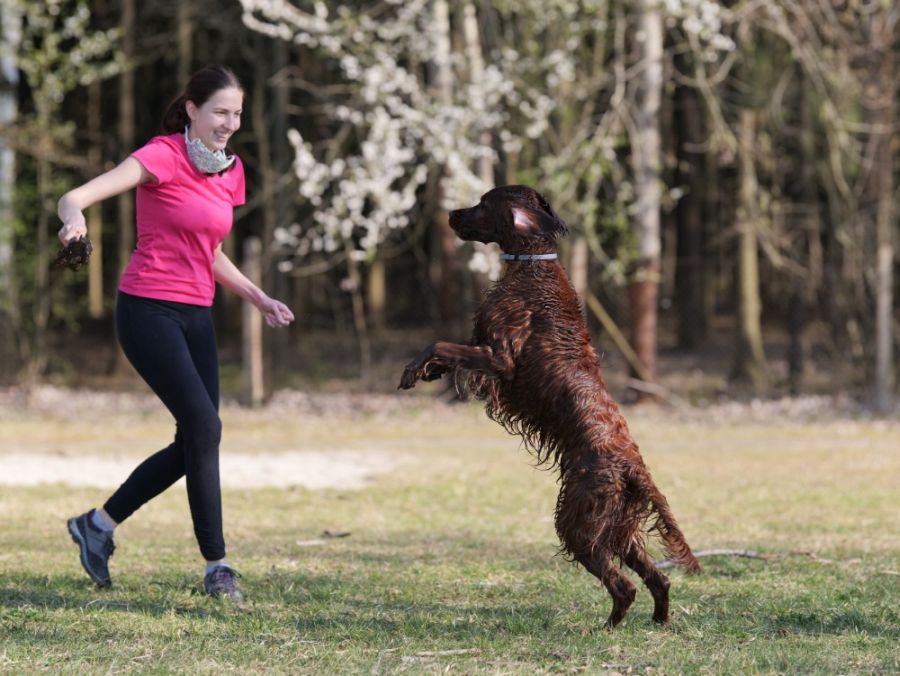 15.6.2020 - DAISY HAS BIRTHDAY
Founder bitch of our kennel Artemis Elimar Doubrava "Daisy", at home also called mother queen, celebrates her 10th birthday. We wish her all the best!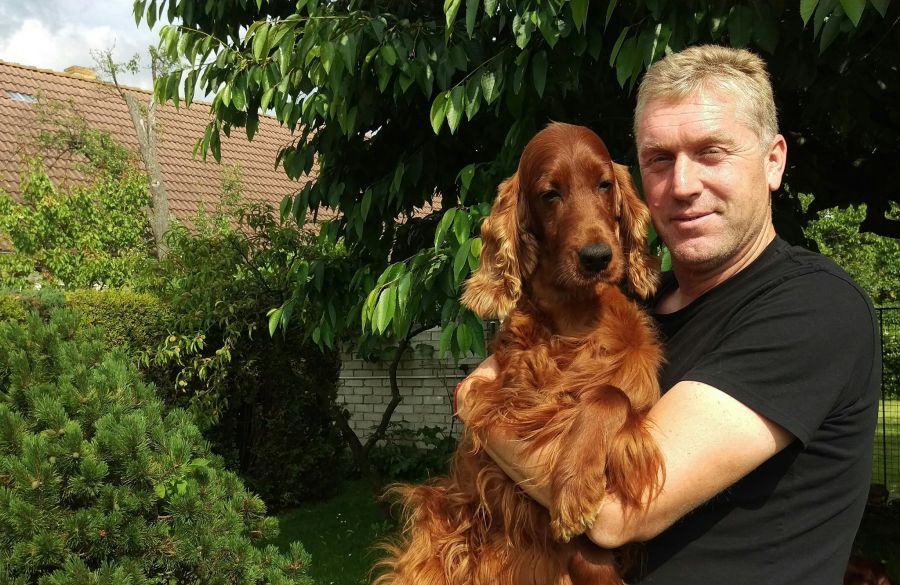 24.5.2020 - CORINKA IS COLLECTING POINTS IN OBEDIENCE
From time to time we hear from owners of our puppies that their dogs do not listen. But it is not the case of Corona Daisy Rain and her owner Dája.
Together they already passed obedience tests ZOP, ZZO and also ZZO1. Huge congratulations!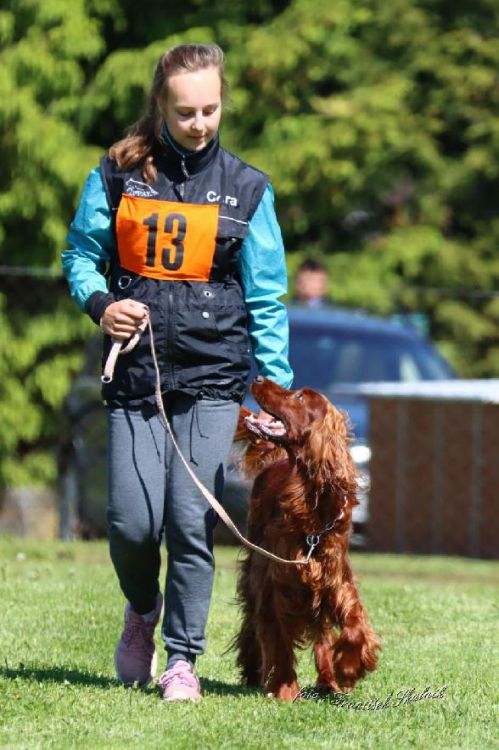 13. 4. 2020 - WE INTRODUCE YOU ARNO
Today our youngest four-legged addition to our kennel "Arno" celebrates his 1st britday. Arno is oficialy named Aaron Arno Redweed. Arno is a companion of my parents, who came to our lifes after Dor passed away. And the time has come to introduce him.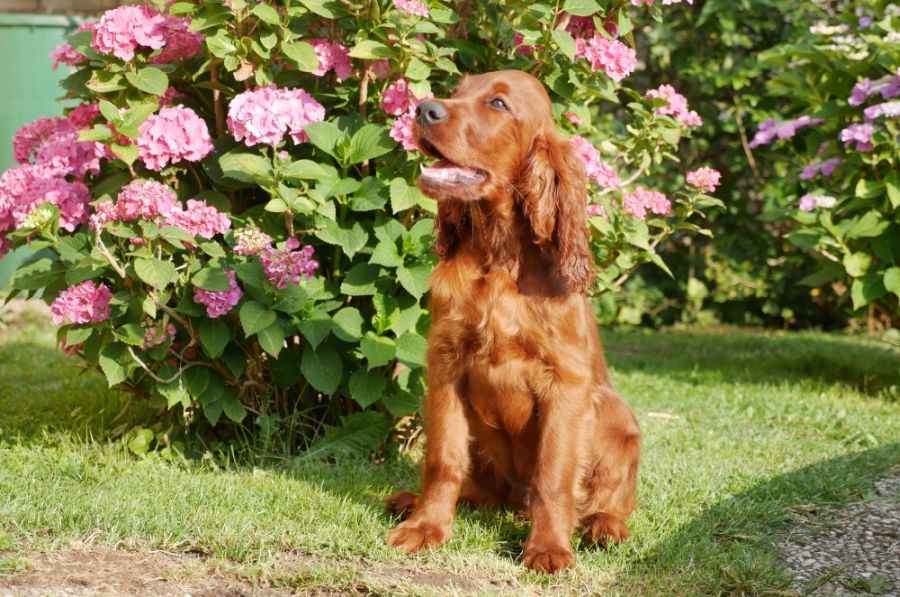 02. 02. 2020 - DUOCACIB BRNO
Sundays show was judged by Jozef Jursa from Slovakia.

BLACK JACK Daisy Rain "Andy" - V3/4
DORIANNE Daisy Rain "Dorka" - V2/3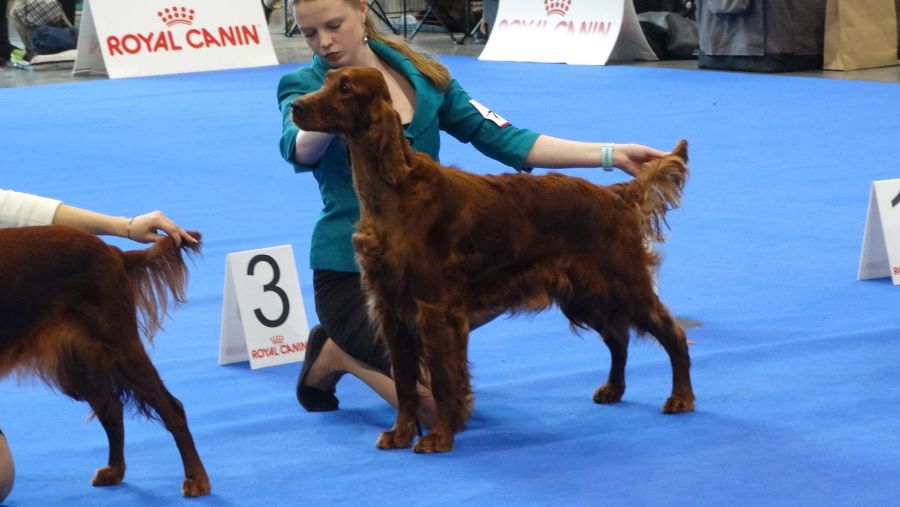 20. 01. 2020 - LITTER "D" CELEBRATED THEIR 1st BIRTHDAY
Daiquiri, Daenerys, Dorianne, Delly, Dorothy,  Destiny, Diano Dante and Damiene we wish you all the best!
Thank you to the owners for their updates and constant contact.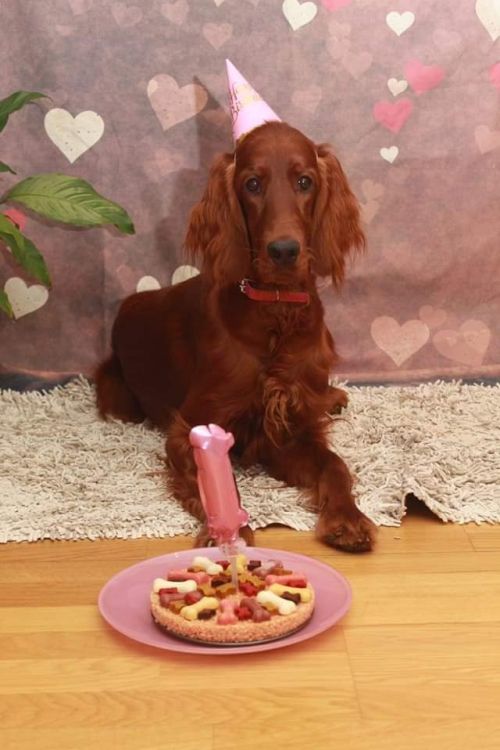 11. 01. 2020 - THE SHOW SEASON BEGUN
National show in Brno was judged by František Šimek.

DAMIEN Daisy Rain - very good 2/2
DAIQUIRI Daisy Rain - Exc.1, CAJC, BOJ, junior BIG !!!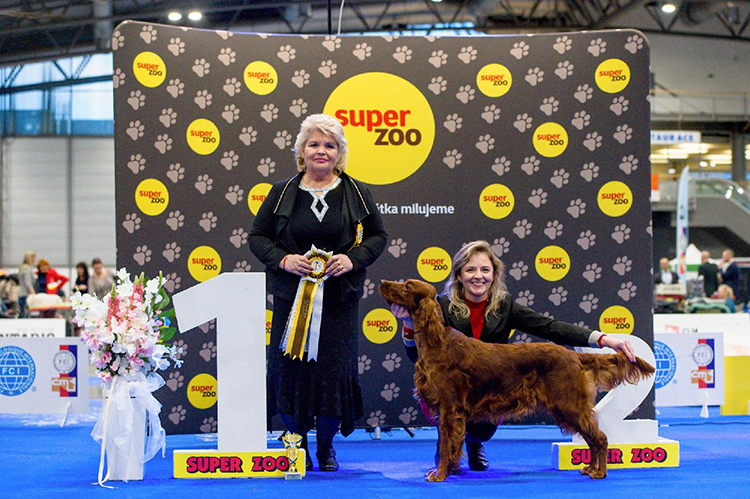 09. 01. 2020 - NEW ADDITION TO OUR PACK
This time the new member is not four-legged nor mahagony. 9th January our beloved daughter Ina came to this world.
Ina has very interesting pedigree out of unrepeatable combination. But one thing is already for sure! This one stays at home.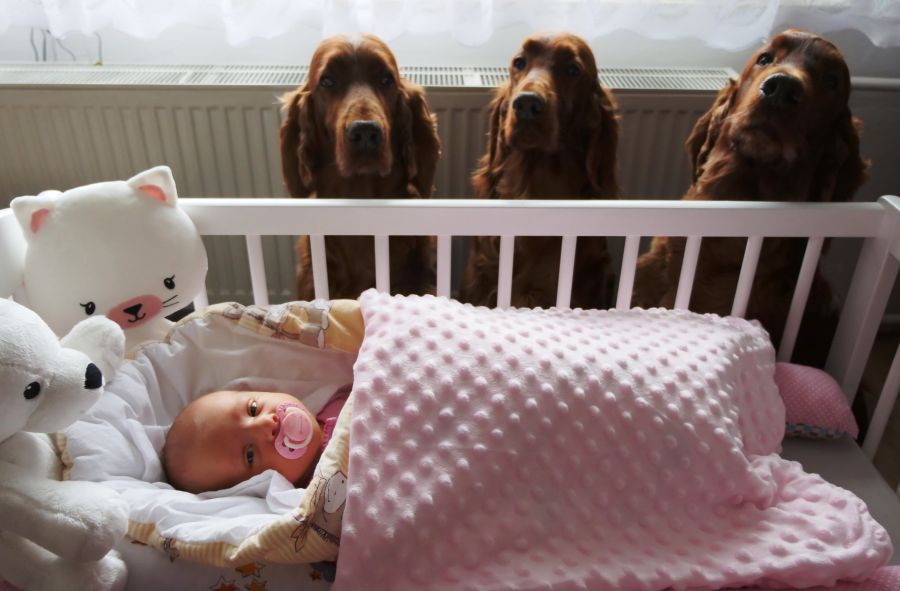 04. 01. 2020 - DOLČÍ HAS BIRTHDAY
We wish him a lot of health and luck. I can't believe he is already 7 years old, finaly he calmed down a bit, but he is anyway the craziest dog in our family.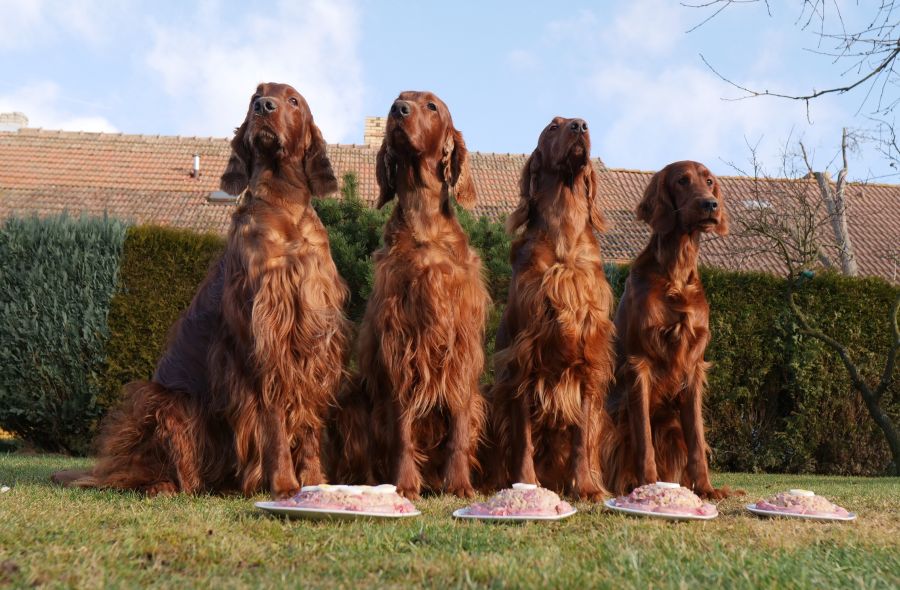 YEAR 2019 ->