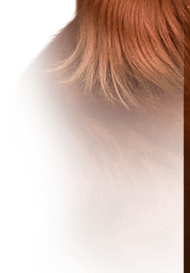 !!! We are going to have puppies !!!
We expect litter "G" in the second half of April 2023. It will be very perspective litter by dam Betty Barcley DAISY RAIN and sire GLIMMER NOBLESSE Cloud Dancer.

We chose the pair very carefully according to exterrior, health and character of both parents.

You can find more info about Betty on her site.

More info about the sire below:
Glimmer Noblesse Cloud Dancer "Slash" - Slah is very attractive dog outstandingly successful at shows, who lives in Slovakia. Although he was born in Slovakia, his pedigree is full of successful dogs of swedish and english lines. I know this male since his puppy age and fell in love with him when he was only 2 months old. Besides great show results in central Europe, Slash is one of a few, who is also successful in country of the breeds origin - in Great Britain. Out of fun we engaged Betty and Slash already 4 years ago and I am over the moon that our plans became reality. We can't wait to welcome the litter! And it seems it is not going to be a small litter! :)
You can contact us to get more info regading booking of a puppy.
We offer future owners our 20 years of experience with the breed, breeding service, help with upbringing, training, grooming and nutrition. You are welcome to visit us after a prior agreement.